WE COULDN'T DO IT WITHOUT OUR VOLUNTEER CREW
Last year, 300 Volunteer Social Ambassadors supported GetLoud. Thank you to our 2021 Volunteers!
WHAT IS A VOLUNTEER SOCIAL AMBASSADOR?
A Volunteer Social Ambassador is a SickKids GetLoud participant who wants to make some extra noise! You will receive coaching and resources to help you recruit participants, amplify our message on social media, and rally your community to fundraise, all in support of SickKids. Our Volunteer Social Ambassadors work hard, have fun, and most importantly, GETLOUD!
More than ever, we need the community to rally around SickKids. By becoming a Volunteer Social Ambassador, you are signing up to support SickKids Foundation's mission and help fundraise for children in need.
COMMITMENT OF A GETLOUD VOLUNTEER SOCIAL AMBASSADOR
1. Post on any social media platform 10 times between May and September (we will help you with the content!)
2. Recruit 5 participants to join SickKids GetLoud
3. Fundraise $100 or more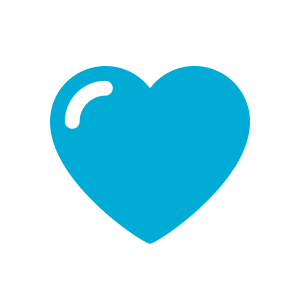 Earn virtual fundraising and outreach skills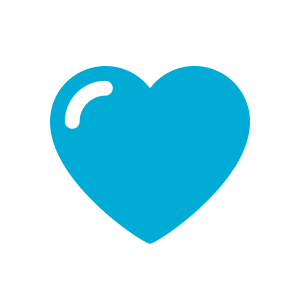 Earn volunteer hours and add the experience to your resume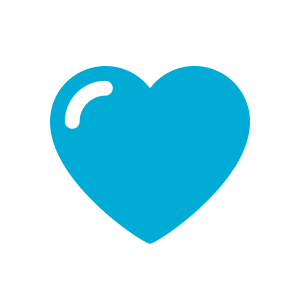 You're an extension of the SickKids team, partnering with a renowned Canadian organization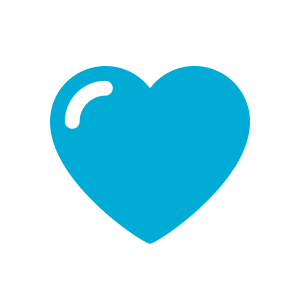 You're making a positive impact on your community, and meeting others who are passionate about supporting SickKids
Join the GetLoud Volunteer Social Ambassadors
All Volunteer Social Ambassadors must officially register on our GetLoud website. If you're ready to join the Volunteer Social Ambassador Team, click here to sign up now. Make sure to select the registration "type" "Adult Volunteer" if you are 18+ or "Junior Volunteer" if you are age 14-17.
We'll Connect With You
Once you register, you will receive an email from the Volunteer Engagement team with information on what to expect as a Volunteer Social Ambassador. This email will include a details on how to prepare for your role, duties of our volunteers, fundraising tips, fundriasing incentives and much more!
Start Fundraising
GetLoud will help us build a new SickKids, so we're asking all volunteers to help us fundraise. To help you hit your fundraising goal ($100 suggested goal), we'll supply you with tools, tips and more in your own participant centre.
FREQUENTLY ASKED QUESTIONS
If you have any questions about Volunteering we are happy to help! Please read the FAQs below or send an email to volunteers@GetLoudforSickKids.ca
Can I request to volunteer with friends or family?
Definitely! We require all volunteers to complete the volunteer registration process on our website first. When you register please include the names of any other volunteers you would like to be placed with.
Can I volunteer with a group?
Yes, and you can even fundraise as a group too! We encourage groups of colleagues, classmates, friends, and families to join us as Volunteer Social Ambassadors. Please contact the SickKids Foundation Volunteer Engagement Team (volunteers@GetLoudforSickKids.ca) if you'd like assistance registering your group.
Can I volunteer and participate in the Corporate Challenge?
Yes! Corporate Teams can volunteer and participate in the Corporate Challenge. If you'd like your team to volunteer and your teams fundraising to be part of the corporate challenge program, please email info@GetLoudforSickKids.ca. Get ready to compete and confirm your standing as a leader in your industry!
Do I need to have previous experience to volunteer at GetLoud?
No! All general GetLoud Volunteer Social Ambassador roles do not require that you have any previous volunteer experience. If you have any questions, please contact the Volunteer Engagement team volunteers@getloudforsickkids.ca to receive more information.
Do you offer volunteers a letter confirming their hours/ participation?
Yes! Volunteer Social Ambassador confirmation letters will be emailed automatically to all Jr. Volunteer Social Ambassador members (volunteers age 14-17 years old) after the event. We can also provide letters to any Volunteer Social Ambassador members 18+ upon request, following the event. Volunteers requiring signed letters can scan and email forms to our Volunteer Engagement Team. Volunteers can receive up to 10 hours for fundraising.
Am I required to fundraise as a volunteer?
Yes! As we continue to fundraise for our transformational SickKids VS Limits Campaign, we need your help more than ever!  That's why we're asking everyone involved in GetLoud to try their best at fundraising. If you have questions about how to fundraise, check out our website for fundraising tools, tips and tricks or contact the Volunteer Engagement Team volunteers@getloudforsickkids.ca
Can I receive volunteer hours for fundraising?
Yes! Fundraising is a great way to help support SickKids AND gain extra hours. We know that fundraising requires hard work and dedication, which we can reward with volunteer hours! All  Volunteer Social Ambassadors can receive between 5 and 15 hours based on participation,  different fundraising goals etc. More details on volunteer hours are available to registrants.
Do I need qualifications to be a Social Ambassador?
No! No, formal qualifications are required to join as a Social Ambassador. At SickKids Foundation, all we are looking for, is people who are committed to staying active with GetLoud in September, be excited to support SickKids, and get creative within their communities!
How many hours am I expected to volunteer as a Volunteer Social Ambassador?
Due to the unique situation we find ourselves in this year, GetLoud is happening over the whole month of September and the amount of volunteer hours you put in is up to you! As a Volunteer Social Ambassador, your main role is to raise funds and awareness for SickKids Foundation, the number of hours available for you to earn is tied into how much money you can raise! There is also an opportunity to earn more hours by referring friends or family to join you as Volunteer Social Ambassadors or as participants! For more details on referral hours, please email the Volunteer Engagement Team at volunteers@getloudforsickkids.ca.
Social Ambassador Contest Details